Molly Sivewright
FBHS, FIH, FABRS
31st January 1924 – 28th August 2013
Until recently, Mrs Sivewright was actively involved in training at Talland. She was a Fellow of the British Horse Society (FBHS), a Fellow of the Institute of the Horse (FIH) and a Fellow of the Association of British Riding Schools and, as such, was the most senior instructor at Talland.
Mrs Sivewright has competed in the British Dressage Team, is a List 1 Dressage Judge and an international judge for Show Hacks and Arabs. She also has official authorisation to run courses for judges, riders and horses at National and International standard and enjoys giving a variety of lectures and demonstrations.
Mrs Sivewright was also highly regarded as one of the country's leading equestrian expert witnesses and has written two widely acclaimed books in the Thinking Riding series as well as Lessons on the Lunge for Horse and Rider.
We leave her proudly here as she is behind every day at Talland.
Pammy Hutton
FBHS
Pammy is joint principal of Talland and well known as an international Dressage rider and trainer. Pammy was 2nd at Punchestown International Three Day Event on Gameel and was reserve for the Montreal Olympics. She has been in the top 12 riders in top level dressage for many years. She has produced all of her horses from scratch to Grand Prix and has taken 9 of them to international standard.
On the training side Pammy helped the Italian Three Day Event Team and the Irish Team for the European Championships in which they gained 4th place. She was also the Dressage Trainer to Gold Medal winning Australian Three Day Event Team at the Barcelona Olympics.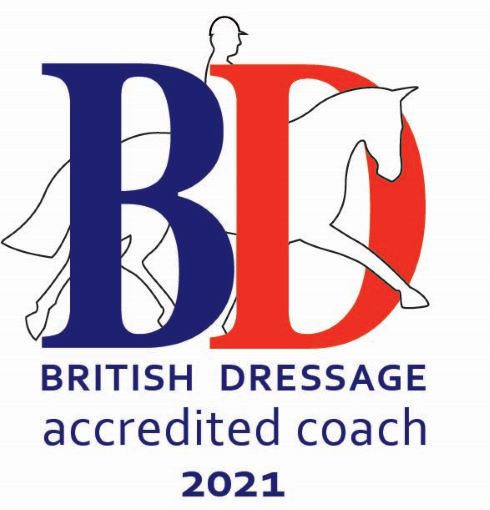 Brian Hutton
BHSI
Brian is joint principal and a senior instructor at Talland. He has worked and travelled internationally and has successfully trained a variety of international riders and teams for show jumping, Eventing and dressage.
Brian was the Hong Kong Equestrian coach and has also ridden Point-to-Point and NH.
Currently Brian teaches various Riding Clubs and Pony Clubs as well as the VWH Pony Club show jumping team and is particularly popular for his pre-hunting tuition.
Pippa El Derby ( Nee Hutton)
BHSI PR, PC, SG
Pippa El Derby BHSI PR, PC, SG Pippa is the youngest member of the Hutton Family, she has ridden since' before she was born'  She started off showing both astride and side saddle with a variety of ponies who had all been trained from scratch at Talland.
Pippa has been on the Junior, Young Rider and U25 Grand Prix European teams, and was best of the British each time. Competitively she is a cool customer who copes excellently under pressure, she passes her calmness onto her horses.
Pippa teaches both at Talland, and is regularly seen freelancing around the UK  and overseas including Dubai, Trinidad & Croatia.
She has a particular affinity with younger riders, looking to improve their dressage. Pippa is also a great confidence giver to any rider at any level.
In July 2022, Many people came from far and wide to celebrate of Adam, to Pammy and Brians daughter Pippa.
Pippa currently has a string of young horses and is enjoying the training process, she is looking forward to getting back out between the white boards with her home trained horses and some homebred.
Adam El Derby
BHS 3CCH, 4SC
Adam came to Talland as a student in 2000, he studied and trained to gain his BHSAI. He has worked in various roles within the industry over the years.
He returned to us as a part time instructor in 2020, and now splits his time between teaching, lorry driving to competitions, and being in our cafe (Adam covers most Saturday mornings, and his Brunch is very popular!).
In July 2022, Many people came from far and wide to celebrate of Adam, to Pammy and Brians daughter Pippa.
Hilary Hughes
BHS5 PCCH
Hilary is one of Talland's Senior Instructors, a BHSI and BD registered trainer who has been involved with Talland for the last 25years.
Hilary has trained and schooled all level of horses and riders over the years. Hilary has also travelled extensively with Pammy Hutton to International shows, and has competed to Intermediare II Level.
Emma Harford
BHS4 SC&SG  & SSAB
Emma is Pammys secretary and Talland office manager, having moved from being our Yard manager has a full understanding of the BHS Exam system, and her main role is in student recruitment and enrolment.
She has trained with Pammy and Mrs Sivewright for many years. As well as ensuring the welfare of Tallands' many residents, equine and human, Emma also specialises in teaching Sidesaddle and Stable Management. She is a Side Saddle judge, and is also  Chairman of the Side Saddle association Area 14.
Claire Graves
BHS 3CCH & 4SRD, SG
Claire is Yard Manager at Talland. She arrived here over a year ago in November 2014, having been taught by Pammy for many years. Previously to being at Talland, Claire was yard manager at a BHS Approved riding school, this is where Pammy spotted her talent and invited her to come to Talland in order to further her Career.
Brittany Lankston
BHS3 CCH, 4SG,DR
Britt is our Livery Yard manager and also an instructor, who teaches a wide variety of clients, and our students up to stage 3. Britt is also in charge of our Pony Club Centre group.
She came to us from Cornwall, having trained there with Pammy for several years. She is assistant to Claire in running the yard.